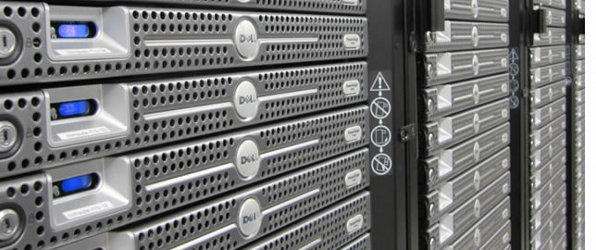 The Deepthought HPC cluster (RETIRED)
The Deepthought High-Performance Computing (HPC) cluster is the first of the HPC clusters maintained by the Division of Information Technology as a general campus resource. After serving the campus research and academic community for over 10 years (albeit with the addition of hardware over that time), it was finally retired in May 2018 as the cost of maintaining as a reliable and viable cluster outpaced its value as a research tool.
Hardware
The following table lists the variety of hardware that was on the Deepthought cluster, more or less from older to newer, at the time of its retirement.
Description
Processor
Number
of nodes
Cores/node
Total Cores
Memory/node
GB
Memory/core
GB
Scratch space
per node, GB
Interconnect
PowerEdge 1950
Woodcrest, 2.0 GHz
39
4
156
4
1
35
Gigabit Ethernet
PowerEdge 1950
2.7 GHz
88
4
352
8
2
35
Gigabit Ethernet
PowerEdge 1950
Clovertown/Harpertown 2.3 GHz
56
8
448
8
1
35-100
Gigabit Ethernet
PowerEdge 1950
Clovertown 2.3 GHz
6
8
48
32
4
190
Gigabit Ethernet
M610
Gainestown, 2.3 GHz
16
8
128
24
3
100
Gigabit Ethernet
M610
Westmere, 2.9 GHz
6
12
72
24
2
100
Gigabit Ethernet
M610
Westmere, 2.9 GHz
24
12
288
48
4
100
Gigabit Ethernet
M610
SandyBridge, 2.2 GHz
18
16
288
64
4
190
Gigabit Ethernet
PowerEdge 1950
Clovertown 2.3 GHz
51
8
408
8
1
35
DDR infiniband
M610
Westmere, 2.9 GHz
56
12
672
24
2
100
QDR Infiniband
M610
Westmere, 2.9 GHz
4
12
48
48
4
190
QDR Infiniband
M610
SandyBridge, 2.2 GHz
4
16
64
64
4
190
QDR Infiniband
C8220
SandyBridge, 2.2 GHz
8
16
128
64
4
400
FDR Infiniband
TOTALS
376
3100